In Memoriam: Ziad Riyad Nassar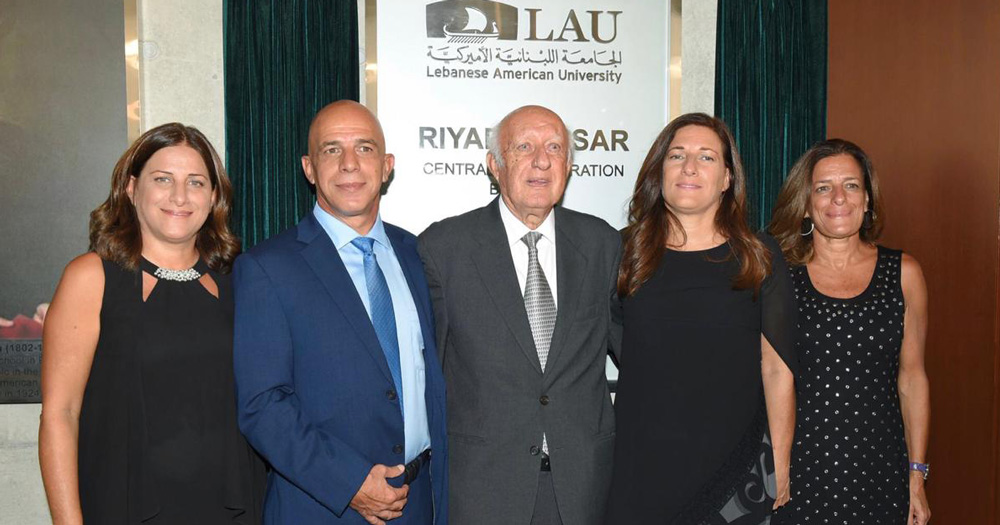 By Raissa Batakji
On November 12, 2020, LAU lost one of its most active and devoted alumni with the sudden passing of Ziad R. Nassar, son of LAU President Emeritus Dr. Riyad Nassar, who continued to champion his country and alma mater well after he had emigrated.
Nassar joined Beirut University College - as LAU was known back then - in 1980 as a dual-degree engineering student and went on to complete his undergraduate degree in the US. He subsequently obtained an MS in Mechanical Engineering from the Georgia Institute of Technology and an MBA from Mercer University, Georgia. He established himself as a highly accomplished international business consultant, geopolitical strategist / analyst, and design and construction contractor in Atlanta, GA, until 2019, when he decided to return to Lebanon.
"Ziad was a classmate and a very dear friend," said AVP for Alumni Relations Abdallah Al Khal. "He was an energetic and active person who, upon moving back to Lebanon a year ago, reunited all his classmates," said Al Khal. "His passing was a shock to us all. He will be sorely missed by everyone who knew him."
Throughout his life, Nassar retained a deep-seated love for his country and LAU. He co-founded The National Alliance of Lebanese Americans (NALA) - a US-based NGO dedicated to enhancing US strategic interests in the Middle East and strengthening US-Lebanese historical relations - and took part in several Lebanese-American organizations. A true ambassador of his alma mater, he was a founding member of the LAU Atlanta Alumni Chapter.
"When Ed Shiner, LAU's Director of Alumni and Special Projects in NY, expressed his interest to establish an alumni chapter in Atlanta back in 2015, it was only natural for me to refer him to Ziad," said Al Khal. "Effectively, being the dedicated alumnus he was, he jumped at the opportunity and gathered Atlanta's alumni in his own house, an event that marked the launch of the chapter in that city."
An avid reader and analyst, Nassar had a passion for learning. In January 2020, he published an autobiography about life in the early years of the civil war. Indomitable Spirit: Life in the Shadow of Death was to be his parting tribute to his people, the Lebanese, who, despite the cruelty of war "became empowered by a determination to confront their faith and defy the evil that came upon them."
To honor his love for education and as a legacy to future generations, the Nassar family have set up an endowed scholarship fund in his memory at LAU.