Reunions and Homecoming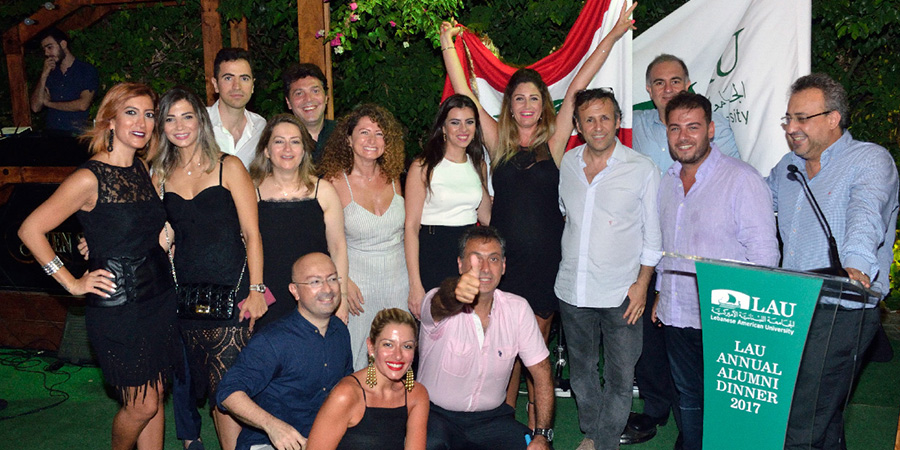 Homecoming
Homecoming is a time to reconnect alumni with their university and with each other. It is also an occasion to celebrate the achievements of the alumni chapters and reward their contributions to LAU during the year.
Annual Alumni Dinner
The Annual Alumni Dinner reunites more than 400 alumni and is marked by the distribution of the two annual alumni awards: the Achievement Award and the Recognition Award.
All-Class Reunions
The all-class reunions, held on both Byblos and Beirut campuses, are an opportunity for alumni to reconnect with their peers. Reunions are commemorated with the distribution of graduation anniversary pins.
President's Forum Brunch
The President's Forum Brunch is an informal function during which alumni can discuss LAU matters with the president.
Alumni Trip
The alumni trip is a special outing for alumni and their families.