Initiatives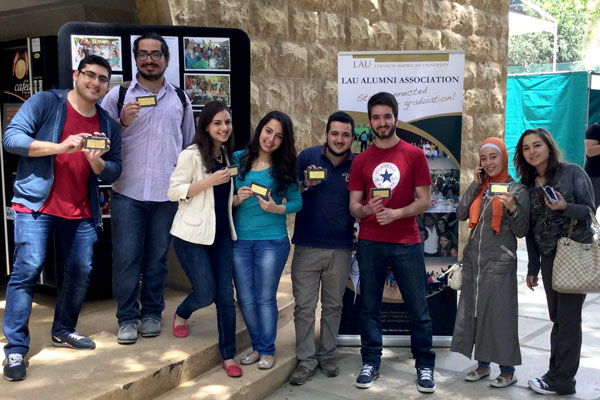 The Alumni Relations Office organizes and facilitates a myriad of supporting activities and events.
School & Program Reunions
The Alumni Relations Office organizes Alumni School & Program Reunions in collaboration with different LAU schools. These reunions offer alumni from similar disciplines an opportunity to reconnect with their classmates and former professors.
Senior Students Orientation Program
The Alumni Relations Office organizes the annual Senior Students Orientation Activity to introduce students to the Alumni Association and the benefits of membership. Seniors on both campuses have the chance to visit the alumni stand and provide the Alumni Relations Office with their contact information in order to remain in touch after graduation. Each senior is gifted a leather business card holder bearing a brass plaque engraved with "LAU Alumni Association Class of x" as a souvenir. They are also handed copies of the LAU Magazine & Alumni Bulletin in addition to the Alumni Chapters Directory. Both events draw big crowds at the Byblos and Beirut campuses.
New Student Orientation Program
The New Student Orientation event is usually held on both campuses at the beginning of the fall and spring semesters of every academic year. Mugs branded with "Welcome to LAU" are distributed to new students along with leaflets explaining the role of the Alumni Relations Office and alumni chapters worldwide.
Sports Tournaments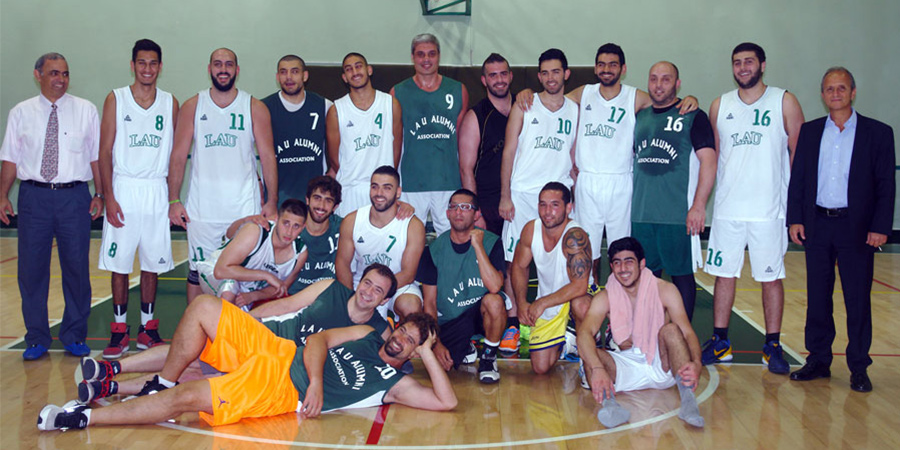 LAU Alumni, men and women ex-varsity teams, return to LAU to play and challenge each other and against current student varsity teams.
Cultural Events
Cultural events allow alumni to experience first-hand the diverse cultural and artistic offerings of Lebanese and international communities.
Miscellaneous Events
A Graduation ceremony was held for graduates who were unable to attend their commencements in July 2014. The office is also regularly involved in graduation ceremonies for MEPI and USP students.