LAU Ring for Graduates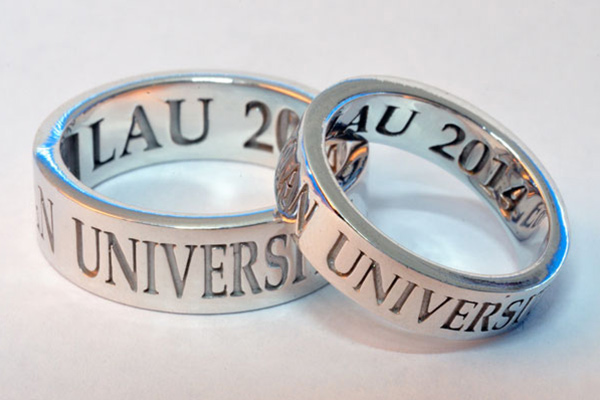 Your graduation will be the crowning achievement of a successful university career, and a graduation ring can become a lifelong testament to this accomplishment.
Available in silver 925 carat for men and women, the rings are exclusive to graduates for a price of USD 25. If you would like to be identified as an LAU degree holder and commemorate your university days, order your own LAU graduation ring.
For orders, questions or comments. please contact the Alumni Relations Office.
Call +9611 786456 ext. 1341 or 1340 or e-mail: alumni@lau.edu.lb.